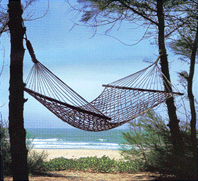 The Anjarle Beach – Ketki Beach Resort is a full – service spanking new resort at Anjarle, Konkan hugging the shores of the Sea.
Spread across 2 acres the ambience here is typically Konkani yet complimented with every modern convenience.
Swaying coconut palms cast cool shadows over the huts, each with double room, which offer stunning views of the sea and let in cool fragrant breeze that endlessly cares the shore of the Sea.
The architecture showcases the traditional style of Konkan with sloping roofs supported by pillars and verandas archetypal to Konkan homesteads of yester years. Complimenting this are coconut & betelnut / Areca nut farms typical to large joint family households that once ruled this land, with large open spaces and strategically slung hammocks around.
The Anjarle Beach – Ketki Beach Resort is indeed an oasis that offers you an idyllic setting to relish the bounties of this hinterland.
---

WNS Global Serves Center
(Group Tour)